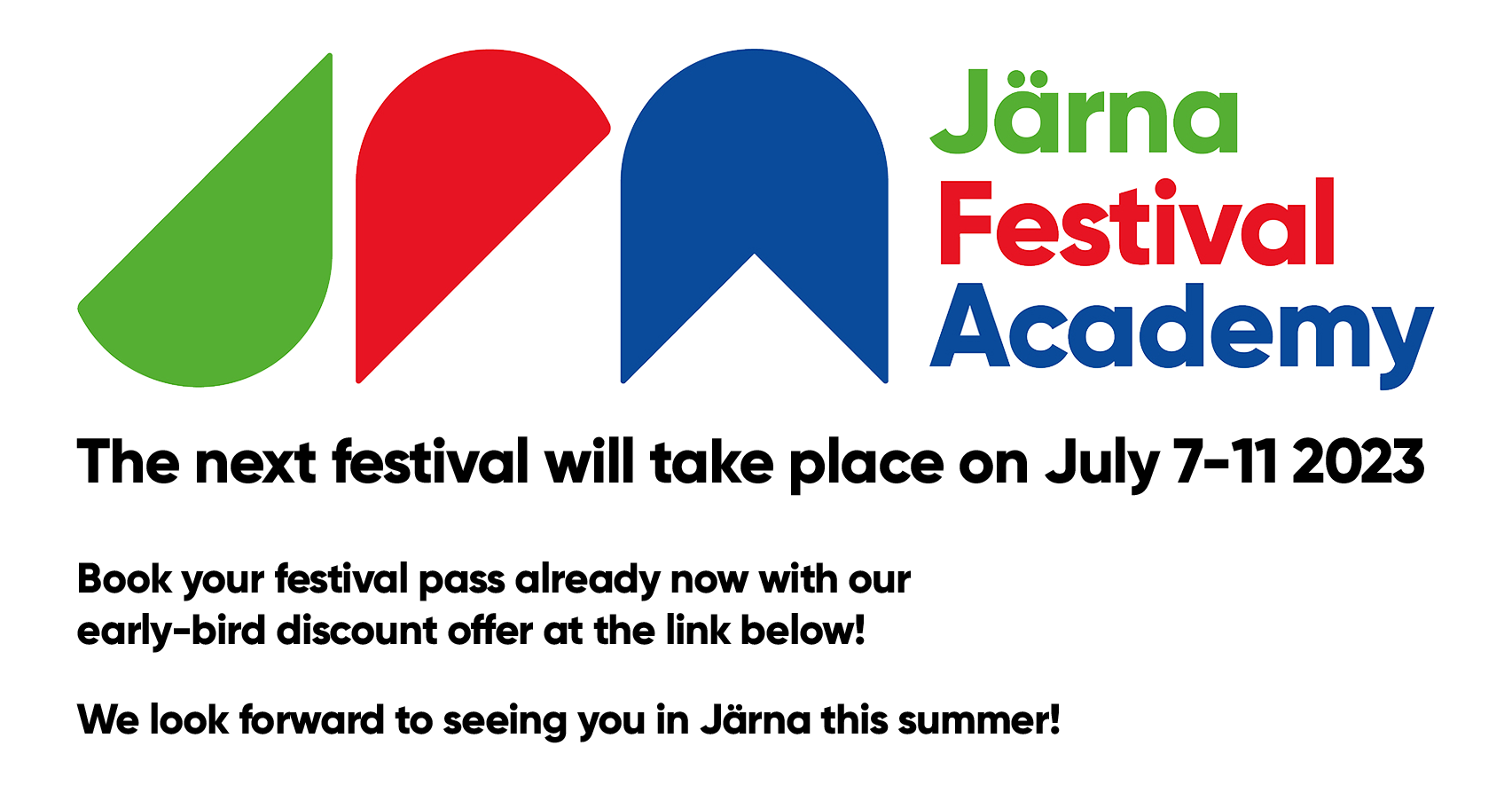 Click here for a sneak-peek on the festival programme!
Selected artists from this year's festival:
• World clarinetist star Martin Fröst is joining the festival both as a soloist and as a chamber musician in, among other things, an all-French recital programme.
• Cellist Torleif Thedéen is internationally recognized as both teacher and musician and became an audience favorite in 2021. Now he is joining JFA for the second time!
• Violinist Alissa Margulis has been a top-name on our artist wish list for many years and now she is finally coming to Järna. Be prepared for violin playing of the absolute highest class!
Selected works from this year's festival:
• For the first time in our history, we have the pleasure of offering Johannes Brahms's magnificent Piano Quintet!
• Back in 2019, we performed George Crumb's Voice of the Whale and now return to his cult string quartet Black Angels.
• Our popular Brunch Concerts in the White House will return. In addition to the beautiful music, we offer a selection of vegetarian food and drinks!
STAY UPDATED WITH OUR NEWSLETTER