JFA STRINGS AND PIANO MASTERCLASSES
June 28-July 6 2022
APPLICATION DEADLINE APRIL 1 23:59 (UTC +1)
The Academy 2022 will take place June 28-July 6.
The Academy at JFA consists of individual lessons, chamber music performed with the teachers, class lessons, masterclasses and concert opportunities for all participants. All string players will also partake in the Running for Beethoven festival Orchestra performing Beethoven's 5th Symphony.
Free accommodation and meals
€30 application fee (non refundable), no additional course fee.
As JFA is a climate neutral festival, all participants are required to travel to Järna by train or electric vehicle.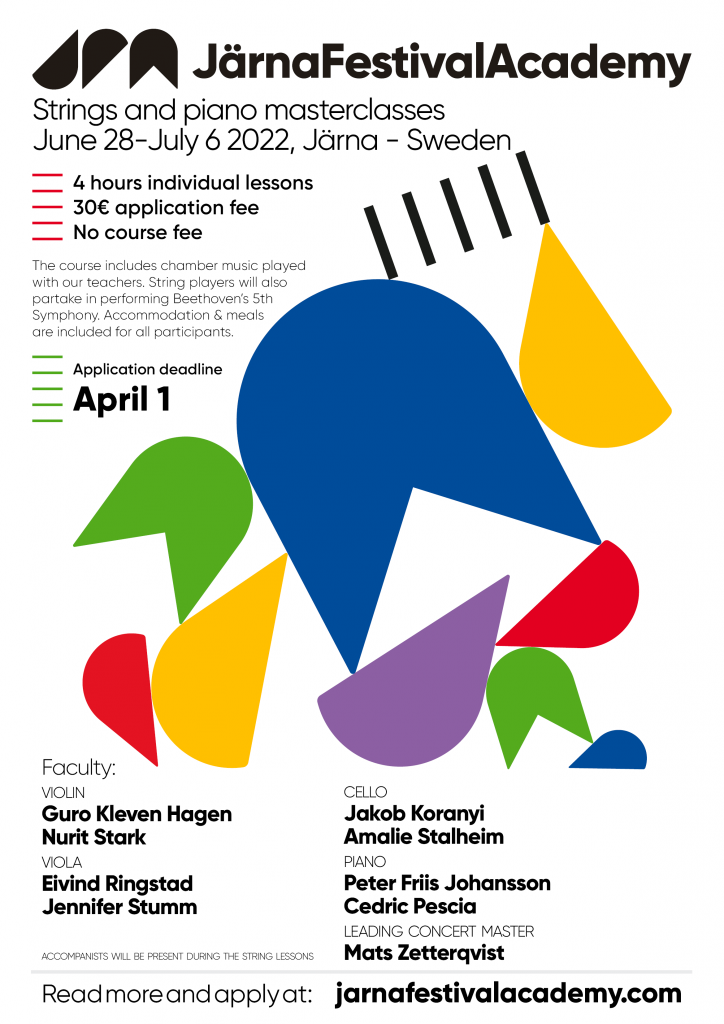 APPLICATION DEADLINE APRIL 1
The Festival and masterclasses take place at Kulturhuset i Ytterjärna situated 50km south of Stockholm, Sweden.
The course is open to students of all nationalities age 15+.
Based on the submitted applications and recordings, a preselection will be made on who will be accepted as a student at the Järna Festival Academy 2022.
Participating students are required to stay in Järna for the full course period.
Each student will receive 4 hours of individual lessons. Most lessons will be private but some will also be open to the public. All students are required to perform in concerts.
All students will perform at least one chamber music movement (8-15 minutes) with fellow students and teachers from our faculty.
All string players will take part in the Running for Beethoven festival orchestra. They will be performing Beethoven's 5th Symphony on the 30th of June.
Lessons, food and accommodation is all covered by scholarships. Vegetarian meals made with locally produced ingredients are served daily at Ytterjärna Café, meat can be added to some of the meals for €50 for the full course.
Travel expenses will be covered by the participants. As JFA is a climate neutral festival, all participating students and teachers are required to travel to Järna using either train or electric vehicle.
Violin:
Guro Kleven Hagen
Nurit Stark
Viola:
Eivind Ringstad
Jennifer Stumm
Cello:
Jakob Koranyi
Amalie Stalheim
Piano:
Peter Friis Johansson
Cedric Pescia
Leading concert master:
Mats Zetterqvist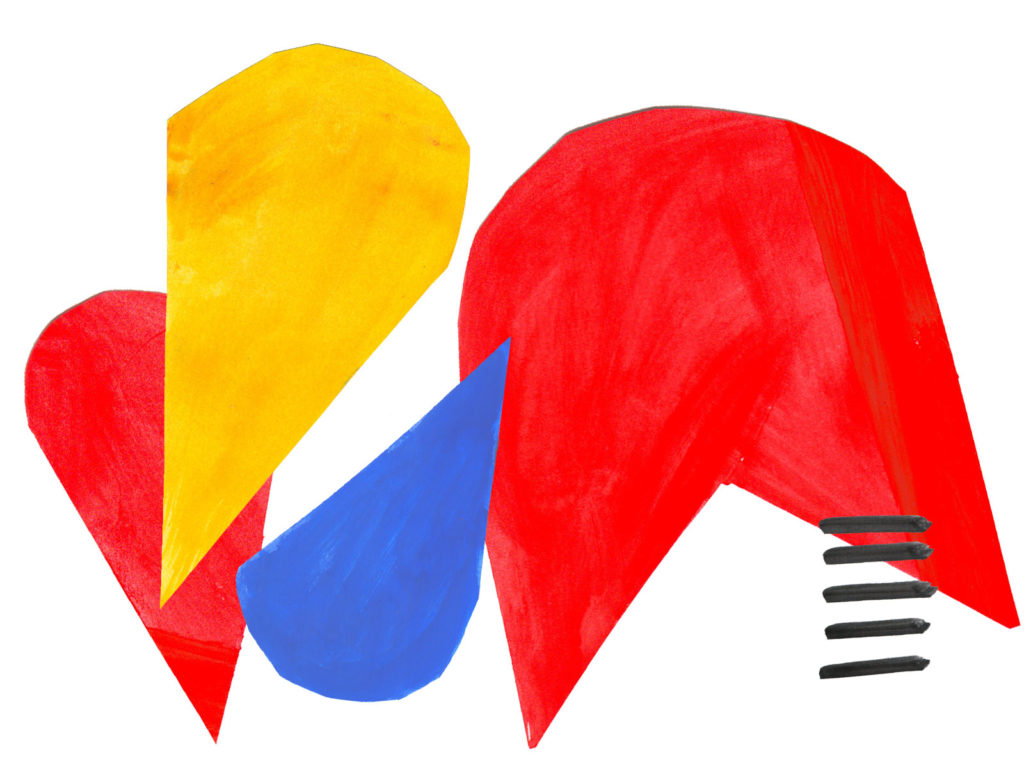 This is where you apply to Järna Festival Academy 2022's piano and strings masterclasses.
For questions regarding the academy, please write to:
academy@jarnafestivalacademy.com
APPLICATION STEP BY STEP:
Record one or more videos of yourself performing two contrasting pieces (min. 10 minutes), smarthphone recordings are accepted. Publish the video on YouTube or VIMEO, it can be an unlisted clip but please don't password-protect it.
Pay the €30 non refundable application fee using the 'buy now' button below. Transactions are handled through PayPal but you don't need a PayPal account to do this. Then complete and submit the application form.
Wait and cross your fingers that you will be admitted to Järna Festival Academy 2022.
BEFORE YOU FILL OUT THE FORM, MAKE SURE YOU:​
Fulfill the age requirement, you should be 15 years or older.
Have uploaded one or more videos to YouTube or Vimeo and have access to the links.
Have prepared an up to date artistic biography of maximum 100 words.
Have prepared a detailed summary of your previous studies.
Are sure that you can travel to JFA in an environmentaly friendly way.
CLICK HERE TO FILL OUT THE APPLICATION FORM
As a secondary option for those who can not use PayPal, we offer the possibility to use a direct bank transfer. We strongly prefer that you use PayPal when possible.
Recipient: JÄRNA FESTIVAL ACADEMY
IBAN: SE52 9500 0099 6042 0858 4054
BIC/SWIFT: NDEASESS
or
Plusgiro 858405-4
Please take a screenshot of the approved transaction and e-mail us.
If you have any questions or require further details please email us at academy@jarnafestivalacademy.com